Your Online contact Lens Provider In Kenosha, WI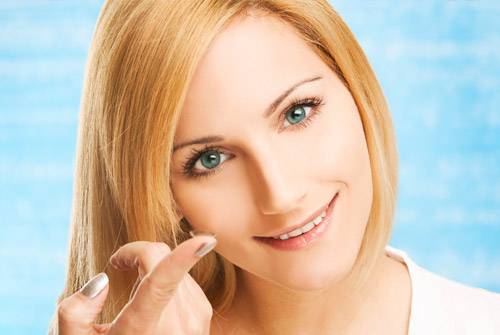 Contact lenses are meant to be convenient. Why should you have to go all the way to the store every time you need a new box? Now you don't. At our Kenosha eye care clinic, your expediency is our value. Thomas Eye Care makes getting contact lenses easy.
If you need a new supply of contacts, you can order online now or call the office and place a contact lens order over the phone. Our pleasant and knowledgeable staff members are here to assist you.
How often would you like your contact lenses delivered? As a service to you, we offer various delivery schedules, so you can have your contacts devliered monthly or every few months.
No additional shipping charge: Whether you are in Kenosha, WI or one of the surrounding areas like Pleasant, WI or Prairie, WI, we will ship your contacts to you at no additional charge.
Or pick them up at our office: Of course, we keep lenses in stock at our eye doctor's office, so you can pick up a pair while you're here for your routine eye exam. Contact lens wearers should have an eye exam every year. During your annual appointment, in addition to examining your vision and eye health, our Kenosha eye doctors will evaluate your prescription and assess the fit of your contacts.
Orders can be made online, by phone, or in person: To order your supply of contact lenses on line from Thomas Eye Care, Your Online Kenosha Contact Lens Provider, click here and let us know how many boxes you would like. Alternatively, our phone number is (262) 597-2020 and you can call any time.
Thank you for visiting the leading eye doctor in Kenosha. For imformation about contact lens Kenosha call (262) 597-2020.